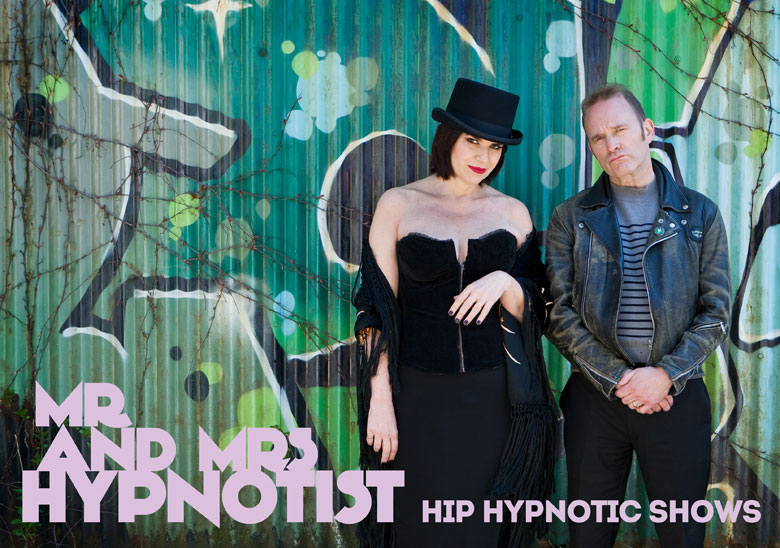 "Mr And Mrs Hypnotist are fascinating, very funny and very cool"
-Brent Butt
RELEASE YOUR INNER SUPERSTAR!
We want to see you do all the things that you've always wanted to.
Our volunteers enter a highly concentrated state that allows their hidden talents to come to centre stage.
Beth is your guide to the hypnotic state, which is very similar to the dream state. Her third rate, hack comedian husband helps to keep things crackin'.
We give a pre-talk that dispels all the clichés, fears and misconceptions about hypnosis. Previously reluctant audience members are often inspired to come up on stage! We do not embarrass our committee. We guide them and invite them to participate in various scenarios using "suggestion". They can always choose to not participate, but it is so enjoyable that this is rare. Our goal is to entertain. Our hope is that people will be inspired to learn more about the power of the subconscious. You don't question your reality in a dream, do you? You can achieve the dream state other than in your bed at night.
MR  AND MRS  HYPNOTIST! 100% NATURAL TRANCE.
Available for clubs, casinos, cruise ships, private parties, fund raisers and  benefits. Fantastic entertainment for your corporate event. We are happy to design a show for you or your organization. Good causes or bad! Beth is happy to see you professionally while Paul is happy to see you socially.