Is it time to make some changes in your life?
Beth Bovaird is a certified, clinical hypnotist. She is available for private and group sessions.
Email: mrandmrshypnotist@primus.ca
All of our self-hypnosis products can be ordered as either an mp3 file sent to you via YouSendIt or on CD mailed to you. If choosing the CD option please provide your shipping address at checkout.
Purchases are handled securely by PayPal.
Hypnotize Yourself Thin…Change Your Thinking, Change Your Body plus bonus CD The Skinny Mantras.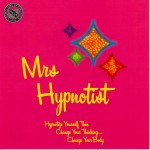 A classic, hypnotic track for anyone who wants to lose some pounds, become inspired to work out, crave healthy food and lose the desire for the bad stuff. Allow the mind-body connection to give you the control that you need. It's time to have a great self image!
Price: $20
Unlock Your Creative Powers And Turn On The Artist Inside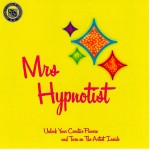 You will be guided into a feel-good trance state where it becomes easy to access the data base of your subconscious mind. Everything you have learned and been inspired by is now at your disposal. Loaded with positive suggestions for completing projects. Let the artist inside you come alive and kick out the creative jams.
Price: $20
Missing You. Find Comfort Connecting With The Ones You Have Lost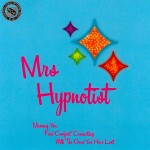 You can still have a relationship with the ones that are no longer here. This track will enable you to connect with those that you miss so much. Find comfort and allow their spirit to find you. Pets too.
Price: $20